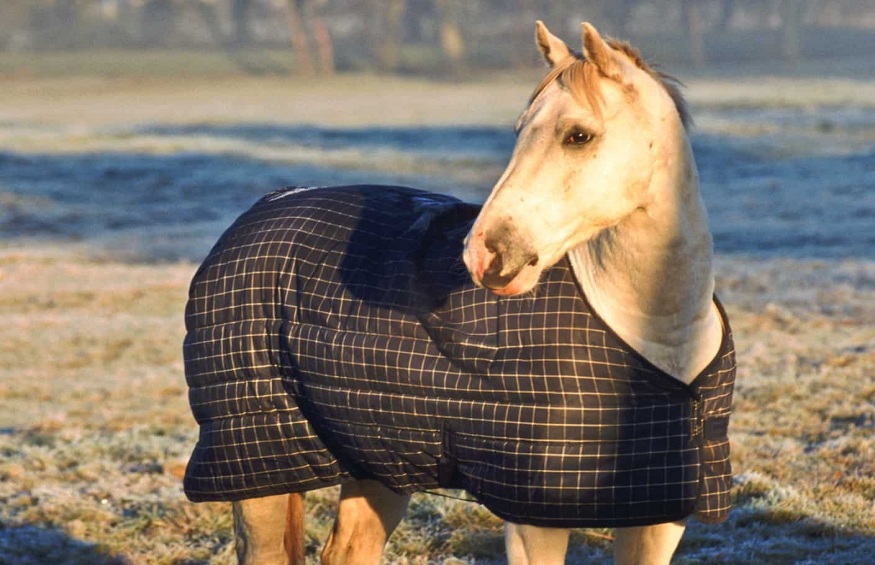 Horse Blankets and when to Use Them
Riding your horse to keep it warm and cozy can be tempting. But how can you determine it needs help? A horse is created to naturally survive the different weather conditions by adapting without struggle. Feeling cold doesn't mean your horse needs a blanket to get by. So, before rugging your horse, assess if it's necessary.
The Types of Horse Rugs
Today, the market is flooded with hundreds of horse accessories, and finding something for your horse might need clarification. A fleece horse blanket is designed to keep horses warm or protect them from the elements. Other reasons for rugging up include protection from the rain, keeping away flies, or keeping the horse clean.
You choose horse blankets depending on the weather and purpose. Various blankets match the many needs horses have, and the most popular are:
Lightweight or heavy turnout blankets
Rain sheets
Cooler sheets
Stable blankets
Fleece blankets
Different Horse Blankets and Use
Lightweight turnout blankets are popular in summer, while the heavyweight is mainly used during winter. Horse fly sheets keep flies and bugs from making the horse uncomfortable. Here's a list of the most popular horse blankets.
Stable blanket – Horses that mainly remain in stables use stable blankets to provide extra warmth. They can also be used during transportation and come in different designs and thicknesses. Clippings and the needed warmth determine the choice of stable blankets.
Rain sheets protect the horse from water penetration during the rainy season. Rain sheets are made from waterproof materials with little or no lining underneath.
Cooler sheet – Cooler sheets or fleece blankets absorb sweat or moisture from the horse and are mainly used after exercise or training. They can also be used after bathing a horse to help them dry faster
Riding blankets protect the horse's backside from injury indoors or outdoors.
An exercise blanket is ideal for a horse in exercise. It covers the front of a horse to behind a saddle.
Winter blanket is designed to protect the horse from cold. It's fitted with a warm lining and is ideal for use during winter.
Fly sheets cover the horse from the neck and prevent flies and insects that cause discomfort. They're used during warmer seasons when flies and insects are rampant.
When to Rug a Horse
Logically, you provide heavy rugging in the winter, while lighter options are suitable for summer. Have a plan that resonates with your horse; factor in age and lifestyle to keep it safe year-round. Make this happen by paying attention to your horse's needs and behaviors to provide protection. Replace your pony blanket as it grows to ensure proper fitting and maximum safety and comfort.
If you aren't keen enough, you may make wrong decisions that hurt your horse or make it uncomfortable. Additionally, weather can fluctuate, meaning you must be able to adapt and make your horse comfortable. As years pass, your horse rugs will get older, meaning they need prompt replacement so that you remain prepared for anything mother nature brings forth.
The Bottom Line
Horses are mammals created to regulate their body temperature naturally. However, when facing some situations like health challenges, your horse might be unable to maintain a normal body temperature. Hence, there is a need for a horse rug, and you must be prepared to cover it.