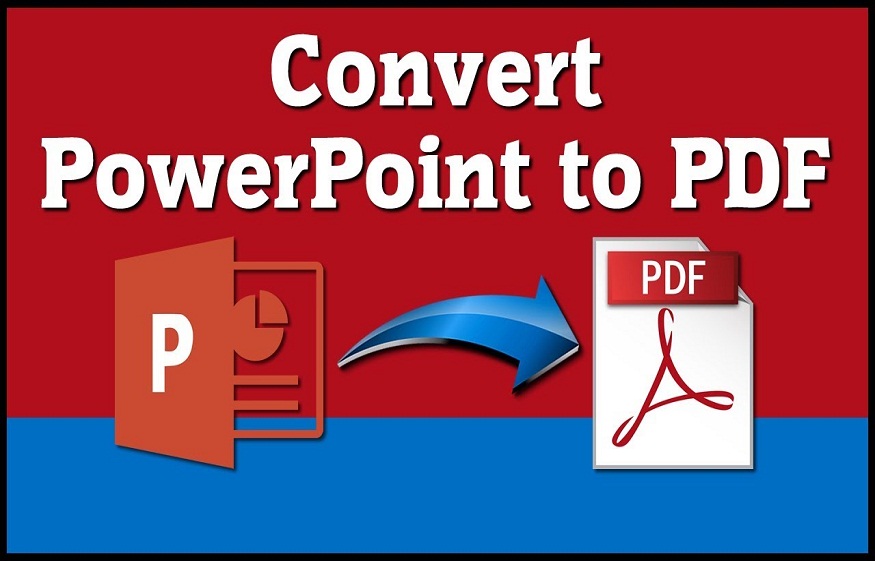 How to Convert PowerPoint to PDF Easily, Do You Already Know?
Documents in PDF format have special functions as well as several advantages. If you create a document in PDF format, the document will support multiple operating systems. Do not spoil the contents of the document just because the document is transferred to a computer with a different operating system.
In this way, you can take advantage of PDF documents to transfer multiple documents to different operating systems. The documents that can be converted to PDF format are Word documents, Excel documents and also PowerPoint.
Yes, PowerPoint files can also be converted to PDF making it easy to read all slides in the file. And here are some easy ways to convert PowerPoint to PDF.
How to convert PowerPoint to PDF
(1) Using Microsoft PowerPoint
Microsoft PowerPoint is an application or software developed by the Microsoft Company to create attractive and unique presentation slides. To create a PowerPoint file, you need to use the software. With this software, you can get creative in creating presentation slides that match your taste.
The first thing to do is to open a PowerPoint file which you will convert to PDF.
Then you can go to the File menu and click on the File menu . After that, several menus will appear under the File menu. So click the save and send button . On the Save and Submit button, you need to click the Create PDF / XPS Document button as it looks in the image below.
Then click on the Create PDF / XPS button as shown in the picture.
After that, you will save the PowerPoint file as a PDF. You can therefore name the file and click on the Publish button. Then wait for the file to finish converting to a PDF file.
If the converting process is completed, you can check whether the above PowerPoint file was converted to PDF file successfully or not.
(2) Using Smallpdf
Smallpdf is a web service that allows you to convert various types of document files to PDF format. You can convert Word, Excel and PowerPoint files to PDF using this service.
You can also compress PDF files to a smaller size using this service. Also, you can do a lot more with your PDF files by using this service. And here are the steps or ways to convert PowerPoint files to PDF.
You need to open the browser on your computer first, then you can type ppt to pdf converter. Smallpdf search results are the first, so you can click on the first search results. you can also write petitpdf.com in your browser to directly access the Smallpdf web service.
If you are already logged in to the service, you can click Select File to place the PowerPoint file to convert to PDF format.
Then a folder box will appear as shown in the image below. You can select the PowerPoint file you want to convert to PDF and then click open .
Then you have to wait for a while until the download process is finished in your PowerPoint file.
If the PowerPoint file download process is completed, you can download the converted PowerPoint file to PDF format by clicking click the orange download button
Wait for the download process to finish and you can view the PowerPoint document in PDF format.
This is the tutorial on how to convert PowerPoint to PDF. Hope this article can help and be useful to you.
(3) Using Adobe Acrobat
The pdf format is Adobe's proprietary layout format. This format has the advantage of being able to be seen by any type of computer, once the free Acrobat Reader software has been downloaded. Click on the following image for the latest version:
To distribute your documents in this format you will need specific software that will convert your original document into a pdf document. When you type on Google, the request "pdf converter", here is what appears:
A multitude of sponsored links, paid software, finally everything except what we are looking for: a free and efficient pdf converter. However this software exists. It is about PDFCreator, downloadable here . Install it, then open a document you want to convert to pdf. Then go to File -> Print or (Ctrl + P).
Change your printer (printer driver) and put as above: PDFCreator. Then press OK.
You will then be presented with a new window, press save and indicate in which directory you want to do it. You have just created your pdf file, you just have to distribute it!