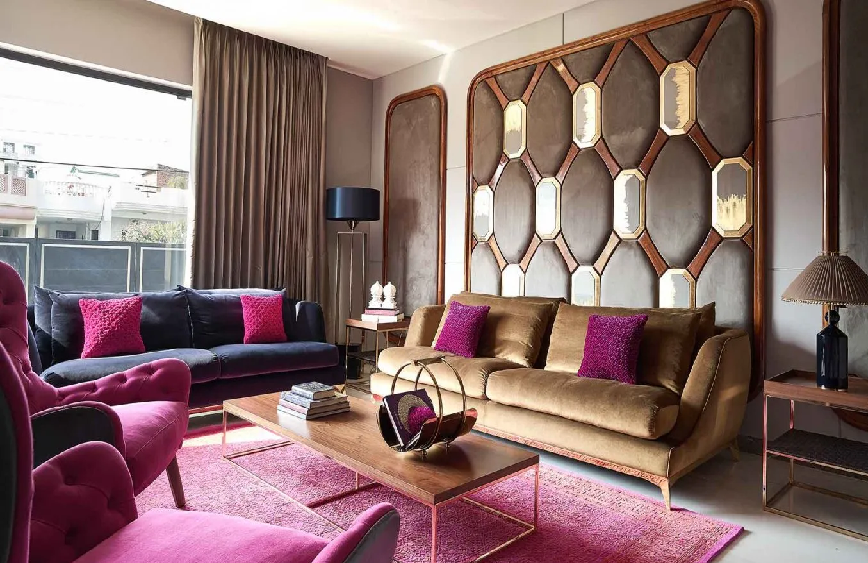 Top 10 Indian Interior Designers Dominating the Market
When you plan on buying a lavish home, you often take a closer look at charismatic celebrity houses for inspiration. You scroll through the limited images of their property that have been shared on social media. And, you are forced to compliment the highly experienced and talented interior designers who crafted these mesmerising house decors.
To extend the compliments, and to plan on infusing celebrity-style interiors for your home, here is the list of the top 10 interior designers in India.
1. Gauri Khan
Gauri Khan, the wife of the Bollywood King, Shah Rukh Khan, is one of the biggest names among the top interior designers in India. Being the wife of a superstar wasn't the kind of fame she wanted for herself. Instead, she earned her name in the sector of home furnishing. She is known for working on Alia Bhatt's house, Neeta Ambani's bar lounge, Mannat and much more.
2. ManitRastogi
ManitRastogi, the founder of Morphogenesis, is a popular interior designing firm in Delhi. He is known for his exceptional designs and focuses more on implementing sustainability. He is the first Indian who got awarded at the World Architecture Festival. Following that, he won several international and national awards.
3. SunitaKohli
SunitaKohli is one of the top names among the top interior designers in India. She is the woman behind the restoration of the RashtrapatiBhavan in 2016, Hyderabad House, Delhi and the Prime Minister's office. Her speciality is in implementing research-based design.
4. Aamir&Hanmeeda
Aamir Sharma, along with his wife, Hameeda, are owners of Aamir and Hameed Interior Designers & Contractors. They have built a great reputation in the Indian interior designing market. They have designed the boutique of Sunil Shetty and the farmhouse of Allu Arjun as a few of their top celebrity projects.
5. Tanya Gyani
Tanya Gyani is among the top names of the best interior design experts in India because of her abilities in handling various projects. She is also popular for her versatile talent for designing almost all types of houses and commercial spaces.
6. Shabnam Gupta
Shabnam Gupta is known for her evolved interior design approach and is called upon mostly for implementing new-generation home decor. She is known for adding dreamy vibes to your living space and has designed houses of Rani Mukherjee and KanganaRanaut.
7. Ambrish Arora
Ambrish Arora is a lavish interior designer who has been working in the profession for more than thirty years. He has gained an immense reputation as one of the top interior designers in the country who has been running his firm, Studio Lotus, since 2002.
8. Anjum Jung
Anjum Jung, the owner of Morph Designs in Mumbai, has a lot of clients from all across India. All of her designs reflect raw appeal, and the simplicity is still maintained to give a unique touch. Anjum Jung has worked with developers for prestigious properties such as Silver Oak, Oasis Resort and several more properties.
9. LipikaSud
LipikaSud is among the interior designers who have worked on renowned projects such as Ericsson headquarters, Hyundai Motors, Corporate Office, Tata Motors and others. Before starting her own company, LipikaSud Interiors Pvt. Ltd, she has also worked as the interior designer for HCL, American Express, HCL and Daikin.
10. Ajay Shah
Ajay Shah Design Studio of Mumbai has worked on some amazing projects across India. He has worked on projects such as the interior design of InOrbit Mall and PVR Cinemas. He is also a prominent furniture designer for adding one-stop elegance to your home decor.
Conclusion
These are the top 10 Indian interior designers who are popular for their astounding works across the nation. If you want to add that celebrity house vibe to your property, hire one of these top names right away!