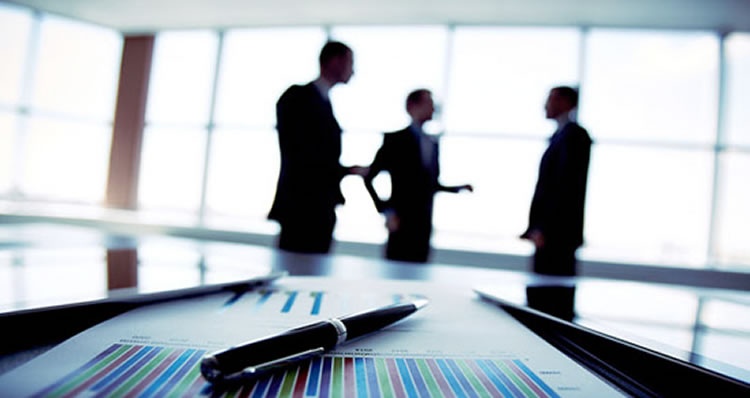 5 Key benefits of microsoft dynamics 365 for finance & operations
Are you a Microsoft Dynamics AX user ? Are you considering upgrading your ERP to the new Microsoft Dynamics 365 platform? Or are you just looking for an ERP solution and want to know what Dynamics 365 BC Consulting and Operations , the latest version of Microsoft's ERP solutions, would bring you?
Without trying to be exhaustive, since the topic can be very extensive, we are going to try to clarify a bit the main reasons why you should deploy Dynamics 365 For FO as your company's corporate ERP.
Cost reduction
Eliminate the need for servers and systems within the company and reduce your personnel costs to maintain the ERP system; Microsoft already does it for you. In this way you can free up resources to dedicate them to other valuable projects. This will minimize infrastructure management costs, since Microsoft does most of the work, including backups and Disaster Recovery actions. Upgrading to Dynamics 365 from Dynamics AX makes it easier to integrate ERP, CRM , BIand IoT, since in Dynamics 365 they are integrated from origin. This saves you money on training and at the same time has the advantage of reducing customizations and the need for third-party software. Also, the increased functionality is significant relative to AX 2009 and AX2012 RTM, R1 and R2.
Better accessibility
Dynamics 365 works through a native HTML5 browser, so it can be used from any device, platform or browser, without the need to use Remote Desktop or Enterprise Portal. It is fully integrated with Office 365 , and therefore does not require changing screens to do your job.
Increased flexibility
You have the ability to scale your solution when and how much you want. You will not need to plan for additional server space. In addition, you can choose between versions of the software in Cloud (Public Cloud) Cloud + Edge (hybrid) or Local Business (on premise).
Ease of keeping up-to-date
The solution updates its platform every 3 months and applications every 6. By having your company on the latest version continuously, you will no longer have to do large implementation projects in the future. This entails several novelties: A change in the way customizations are made, making it easier to apply updates: automation for platform updates and a test environment to test application updates.
Built-in analytics
With Dynamics 365 you get embedded analytics with Power BI as standard. You can securely connect all your applications and have all your data in one place with easy-to-use Dashboards and reports. This allows access to greater visibility to improve the efficiency of the entire business.
Power BI, Cortana Intelligence, and Azure Machine Learning are natively embedded in Dynamics 365. With these technologies, predictive capabilities are available to help detect new opportunities.
Together, Microsoft Dynamics helps you connect with your customers, empower your employees, and streamline operations. With this new generation of smart cloud business applications:
Eliminate dead spaces between ERP and CRM
Incorporate familiar day-to-day productivity tools like Outlook and Excel. Take advantage of all the power of Microsoft, including Advanced Analytics and Power BI and Internet of Things -IoT- with the strength and security of Azure.
Reduce integration costs
Accelerate your digital transformation to meet the changing needs of your customers, and capture the new business opportunities of tomorrow.
Migrating from previous versions of Dynamics offers you significant functionality benefits. However, COSMO CONSULT, with its experience as Top Partner Dynamics and more than 3,400 ERP implementations, can help you to evaluate your upgrade options with the maximum knowledge. Ask us.
Assess the digital maturity of your company
Even if you already have an ERP in place, Dynamics 365 opens up endless new possibilities, being an end-to-end tool. To help you define your needs and future projection options, you can take our online survey , which will provide you with an immediate and free analysis of your processes – both general and by area – within your company. This diagnostic tool has been developed in collaboration with scientists, consultants, and business process specialists from COSMO CONSULT and renowned German institutions. more info to visit: http://thearticlepost.com/