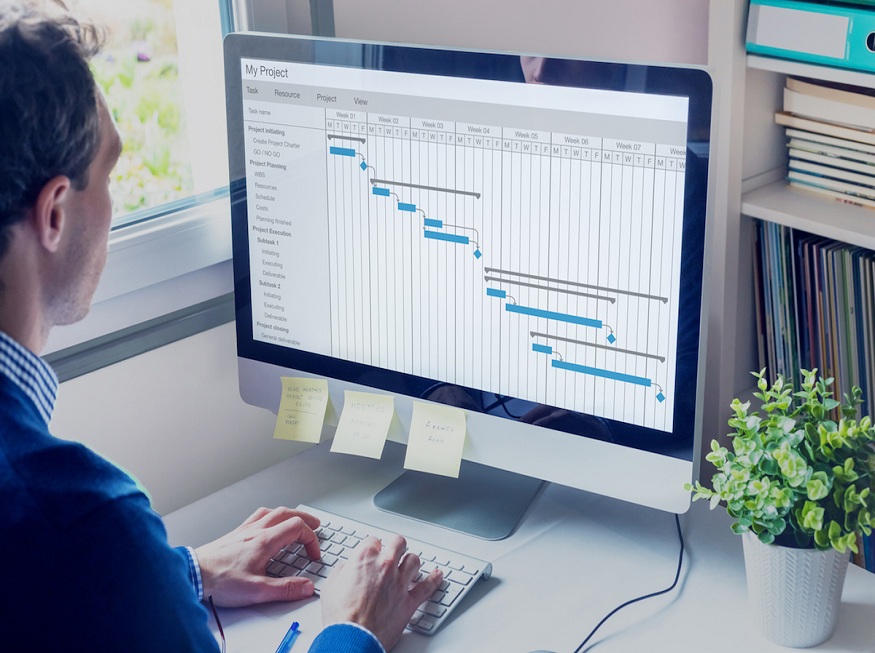 Make eCommerce Easy With B2B Order Management Software
Today, the market competition has risen to a great extent as proving a low price or quality product is not enough to stand out from your competitors. You need the best customer support, minimum turnaround time, and prompt communication to increase the trust and retention rate of the customer.
Different forms of business need different solutions to encounter the problems, but if you are in a B2B business, your business desperately needs the best eCommerce order management software. Due to the complex nature of vendors and transactions, B2B companies have to deal with different supplying and ordering problems with clients. The problem becomes more tremendous when you have to manage the orders daily. If you are not tech savvy or unaware of the technologies, you might face various problems while dealing with massive orders. Due to this, the world is bending more towards implementing B2B order management software.
What Is B2B Order Management Software?
B2B order management software facilitates managing every aspect of your business, i.e., from receiving the order to sending the order and providing customer service throughout the process. A B2B eCommerce solution is just like having a virtual assistant who knows about your products and business very well.
The way of handling orders in B2B businesses has been undergoing drastic changes in the past few years. Customers' desires increased in the era of mobile phones and the internet. So, before choosing B2B order management software, you must keep certain things in mind. These are:
How many orders can it place through a single channel?
Whether it needs integration with other business applications like CRM or ERP
Does that software have advanced properties like pick & pack, customer service automation, etc.?
Whether it provides multiple options or not?
What is the efficiency of b2b order management software to work with minimal errors?
Overview of B2B Order Management Software
An ideal B2B Order Management Software is a platform that streamlines the business process, and it makes the functioning of the business more smooth and more effective while saving you money and time. So, here we will discuss some aspects of the Best B2B Ecommerce Solution.
Centralized Platform for All Your Orders
Ecommerce Software adds incoming orders to the queue as the customer makes any order. It provides a reliable method to manage orders from different channels, which consist of direct orders, orders over the phone, or any repetitive order. You need B2B Order Management Software if your sales strategy consists of expos, site visits, or trade shows so that you can access these sales remotely. You can securely use this software with your mobile phone to sync new transaction data with business data. It also provides you the ease of accessing real-time data.
Automatically Receive Orders
One of eCommerce's most crucial aspects is the ability to receive orders automatically on a large scale for a business. This is one of the most suitable software for businesses that cater to their services all across the globe or territory and have warehouses at different locations. B2B Order Management Software is also best for business that operates around the clock. If your organizations cater their services 24×7, then there is a need for Order Management Software for easy order processing and fulfillment.
Automatic order confirmation
Even the average customer values some aspects of internet buying just as much as the store owner. One of these components is an order confirmation. For several reasons, it is crucial to provide confirmation that an order has been received and processed. A B2B Order Management Software aids in managing orders. It ensures that after a customer purchases, they receive an order confirmation message in the form of an email or SMS. It will also assist in tracking the order's status and, if necessary, provide personalized communications. Additionally, order confirmation notifications can be tailored to the customer's needs in terms of branding, design, color schemes, etc.
Order Packing or Production
Order management is the soul of any business transaction. It is the process of capturing, tracking, controlling, monitoring, and dispatching the orders placed by the customers. Every order placed by a customer has different specifications and requirements that must be needed to fulfill before they further process the order. B2B Order Management Software drastically reduces the time required for packing, tracking, and shipping products. The system allows you to have greater control over inventory management. Inventory management software ensures the smooth running of your business.
Shipment Notification
Shipment notification is a crucial component in any eCommerce business. It offers a speedy and professional delivery method, which is essential in many businesses. Orders, shipping, and receipt may all be tracked using the Best B2B Ecommerce Solution. It keeps all the relevant information on the shipment and delivery of goods to clients and records all the information about a specific order placed by the customer. As a result, the OMS streamlines supplier and customer communication about shipment notifications and facilitates online platform shipment monitoring. The OMS also oversees all technical facets of order processing, including developing and maintaining sales orders, computation of taxes and duties, processing of refunds, and application of discounts.
Conclusion
B2B is a huge market opportunity to expand your business, and however, fulfillment of every desire of the customer might cause numerous challenges to your business. By adopting the best eCommerce order management software, you are more likely to drive more revenue and reduce the cost of your business. The standalone order management software is best suitable for businesses having fewer than 100 orders a day. Still, if you receive  more than 500 orders daily, the best B2B eCommerce solution will be a game changer for your business.