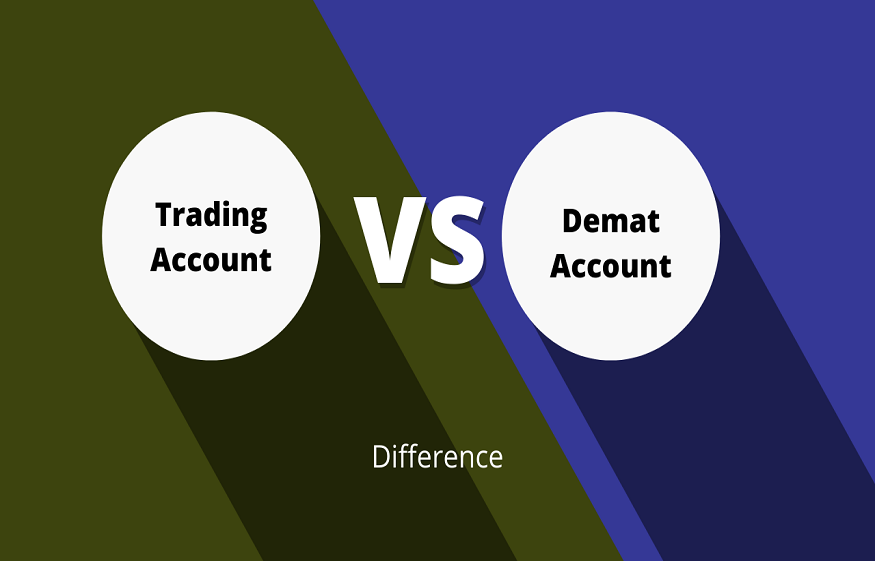 Why Required KYC for Opening a Demat Account in India?
Let's examine what KYC is in this post and how to do online kyc registration in a Demat account. Even share trading went online in 1996 with the advent of digitalization and the founding of the National Securities Depository Limited. Now investors and traders can exchange shares electronically or in a dematerialized format rather than on paper. To trade shares, you must create a Demat account, according to the Securities and Exchange Board of India. Investors can purchase, hold, and sell shares in their dematerialized form using a Demat account. The meaning of demat account is an account to hold the security certificates digitally.
Thanks to the Demat account, investing in shares is convenient, safe, affordable, and time-saving. The share certificates are more accessible and easy to transfer when they are available in electronic format. However, to accomplish it correctly, it is imperative to double-check and mark out a few essential things. One of the most important among them is the KYC regulations. For all kinds of financial investments, including obtaining trading or Demat accounts and mutual funds, SEBI mandates KYC. RBI released KYC norms in the year 2002. 
What exactly is KYC?
KYC stands for "Know Your Customer." It outlines the procedure for confirming a new customer's identification. Laws and regulations outline the fundamental needs for the KYC procedure. Depending on the requirement, one must meet different KYC standards (such as documentation), as financial services companies and banks often need to follow the strictest KYC procedures.
Due to the digitization of the KYC process, online kyc registration is now possible using various techniques or technologies like NFC or AI, and surveillance biometrics, liveness). The following steps or procedures involve the following.
Document Verification – During an online kyc registration firms check the authenticity of the person's government-issued identification document.
Face verification:
Face verification takes place to ensure the client is actually there to detect any frauds during the online kyc registration.
Address confirmation:
Financial institutions obtain Proof of Address and use it to compare the addresses on government-issued identification papers.
Purpose of KYC
KYC aims to prevent corrupt practices, including money laundering, serving as fronts for companies, dealing in money lacking proper audits, fraud, and financing illegal activities. It is a one-time procedure that makes it possible to s data in a single central database. Financial firms can now easily follow your transactions thanks to KYC. Your every move is monitored, and SEBI has made KYC a requirement for trading, Demat, and mutual fund accounts.
Documents required for KYC
You will need the following papers to comply with the KYC requirements while creating a Demat account.
Identity documentation- passport, voter identification card, or PAN card with a photo

Proof of address – utility bills, ration cards, passports, bank account statements, PAN cards with photos, and voter identification cards.

Bank account and pan card details.
Steps to complete your online kyc registration 
Many financial institutions like IIFL Securities provide easy online kyc registration to update your KYC. All you need to do is visit their online portal and follow the below steps. 
Before making any changes to your KYC information, you must log in to the IIFL Securities website.

Navigate to the website's "Update KYC" page or button and click it.

You would then go to a KYC update form, which contains the options you selected for KYC throughout the registration or application process.

Provide information such as your name, home address, business or office address, joint account holder information, account nomination, etc.

Next, you must show identification, which may include your PAN card and another document issued by the government, such as your passport, license, voter ID, or Aadhar card.

If you need to adjust existing account information, such as in a current address or a mistake in your name, you can opt to do so by using your Aadhaar number. You will be sent to the Digilocker website in this case to get your Aadhaar information.

You will then find the FATCA website, where you must input your personal information, including your tax residence, income range, and tax filing status.

Use the webcam on your computer for short in-person verification.
E-KYC:
IIFL Securities also provides e-KYC while opening a Demat account. This is an Aadhaar-enabled service. The method uses the biometric Aadhar card or cell phone connection with OTP authentication. 
Conclusion
SEBI mandated KYC for Demat accounts. So, you must present the necessary KYC papers when opening Demat accounts. KYC makes it simple for the government to trace several unlawful activities. Authorities can access your data simply by entering your PAN because all your data is kept in one location. The simplicity with which transactions connect to your bank account and tax returns makes tax filing less difficult.