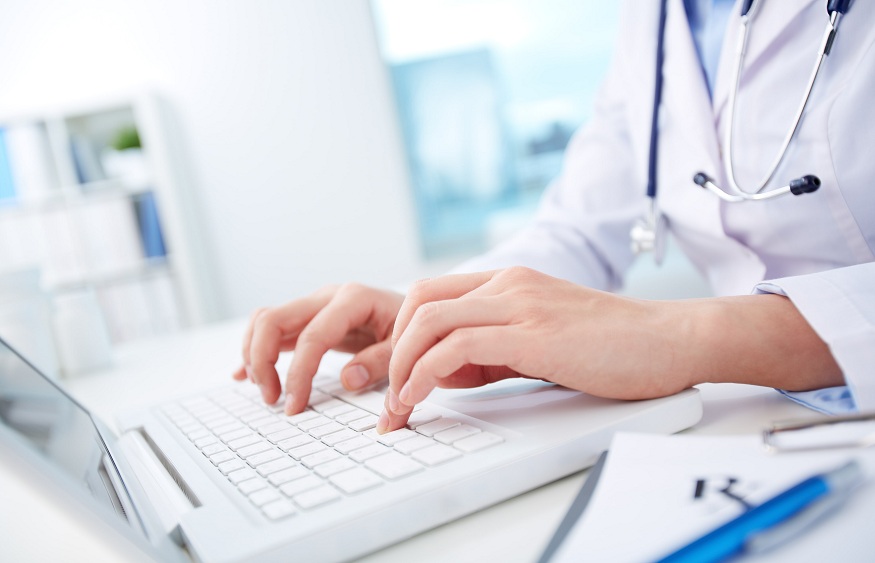 The Importance of Medical Coders in Medical Billing
The healthcare sector is constantly evolving, which has accelerated in the wake of COVID-19. This has resulted in managing the dropping reimbursements, increasing healthcare costs, rising supply costs, and, most notably, the significant resignations after COVID-19.
One can see that hospitals occasionally have problems managing the clinical and administrative workforce. Therefore, it is accurate to say that medical billing and coding professionals are crucial for timely reimbursements.
Who Are Medical Coders?
To maintain accurate medical records, a medical coder converts information from a patient's medical documents, including doctors' notes, lab results, treatments, and diagnoses. Later, these standardized codes are utilized for billing and record-keeping by healthcare providers and insurance firms.
One of the most crucial responsibilities in a medical billing company is that of the medical coder. The following are some of the duties performed by medical coders:
Converting patient data into the right medical codes.
Examining medical records and paperwork for any missing data.
Examining the charts.
Gathering, investigating, and archiving patient medical data.
Adhering to the rules and processes of medical coding.
Importance of Medical Coders and Their Services
In addition to accelerating reimbursements, medical coders and medical coding services can be useful for determining the standard of medical treatment provided. Here are some ways a medical coder might be useful to medical billing services:
Medical billing services will need more competent medical coders and billers who can translate patient transcripts into accurate medical codes as medical needs rise globally.
Insurance companies deny many medical claims during the reimbursement process. These are frequently disapproved because they include incorrect medical codes. Appropriate medical codes can be assigned by proficient medical coders, improving first-pass resolution rates and speeding up cash flow.
With the outbreak of COVID-19, the globe has witnessed an increase in numerous tiny medical setups, such as telehealth, home-based care, and preventive care, making medical coding more challenging and complex. Therefore, medical coders should be aware of these recent advancements.
Value-based care thrives on the idea that medical codes can define the standard of care and qualify for rewards from various government programs.
Every biller would not be aware of the compensation guidelines for various types of surgeries and treatments. A skilled medical coder can help in these situations by handling the complications involved in such cases and assisting with the reimbursement procedure.
Qualities of Proficient Medical Coders
It is crucial to comprehend what qualities create proficient medical coders, now that it is evident how vital a medical coder may be in medical billing. The following are some essential abilities that every medical coder should possess:
Analytical Abilities– To choose the right codes, medical coders must be able to assess the data in a patient's records. It is required to guarantee accurate invoicing and on-time payment to the hospital.
Detail-oriented – For medical coders, accuracy and attention to detail are of the utmost importance. The ability to process health insurance claims and comprehend the medical coding system both call for a sharp eye for detail.
Integrity – Medical coders must uphold honesty and integrity because they frequently interact with patients' medical records. They must also take care to keep patient information secure and make sure they don't share it with anyone.
Interpersonal Skills – Medical coders don't always need to grasp everything at once. They might occasionally need to communicate with others at the hospital, such as doctors and nurses, to discuss specifics and information about patients. They must therefore possess excellent interpersonal and communication abilities.
Technical Ability- Medical coders frequently use computers to read and analyze information, so they should have strong technical skills. Additionally, they should be very tech-savvy and able to work on any new software quickly.
What to Look for in a Medical Coder?
When searching for the top medical coder, keep the following factors in mind:
The medical coder needs relevant background knowledge.
Certifications from accredited institutes are necessary.
Additionally, the medical coder needs to have all the necessary skills.
The medical coder should be prepared to work under strict time constraints.
Conclusion
Due to the type of work that medical coders must undertake, they are in high demand. A top-notch medical coder may ensure fewer claims are denied, and more payments are processed promptly. Skilled and knowledgeable medical coders can help the hospital or medical billing organization. They go through the patient's medical records and the notes made by the doctors, to accurately code the patient's condition.