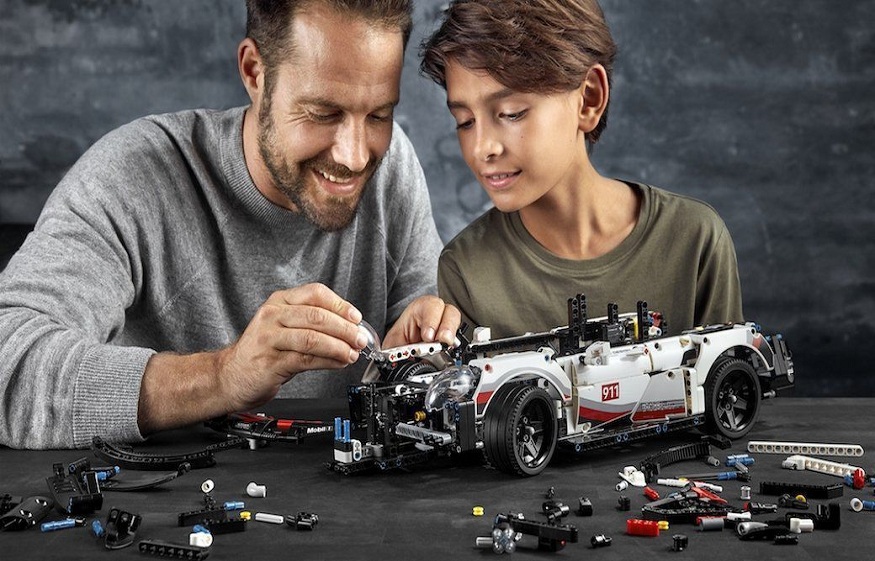 2 Best Lego Technic Sets to Consider
Choosing the ideal Lego toys from Oryvo in Dubai can be overwhelming, mainly because all are high quality, engaging and fun. And that you do not want to dent your pockets. With so many options at your disposal, how do you choose the best Lego Technic for your kid?
Lego Technic sets get created for children mostly aged eight years and above. These toys boost engineering and are a fun way to engage kids. The games can get played independently or in a group.
From fully-functioning crane systems to realistic construction vehicles, these games gently introduce your kid to STEM. The games come with highly functional mechanical components and various items in the kit. These include functioning winches, wheels, articulated joints, rotors, crane systems, and even gearboxes. All these engineering components help your kid to learn and prepare them for their life-sized counterparts.
Some of the best Lego technic toys to consider include:
1. Lego Powered Up X-treme Off-Roader
If you are ready to take your Lego play experience to a different level, you need to consider the Lego Powered Up X-treme Off-Roader. The toy gets powered by an advanced smart Hub and controlled through the Lego technic control and app.
That facilitates functionality and super precise movement and helps to deliver endless authentic digital play combinations. You can choose from varying control screens to accelerate, steer, traverse obstacles, drive forward, reverse, and brake.
Also, you can get real-time feedback and test out your skills in the app's achievement and challenges section. The app-controlled truck comes with large wheels, a fresh color scheme, and a high-rise independent suspension. It also comes with complex gear mechanisms that improve players' cognitive thinking, engineering, creative problem-solving skills, and reaction times.
2. Lego Powered Up App-Controlled Top Gear Rally Car
For race car lovers, the Lego Powered Up App-Controlled Top Gear Rally Car is the ideal choice. The set allows your kid to put their skills to the test. They can choose to build the rally car toy and discover all the elements that make it work. Or try out cool moves using the Lego technic app and control.
The app facilitates super precise movement and allows for endless play combinations alongside authentic sound effects. Your child can enjoy varying control functions such as driving forward, reversing, steering, braking, accelerating, and tackling obstacles.
As they enjoy their games, they also get real-time feedback such as tilt logs and speeds. And test out their skills in the app challenges section. Additionally, your kid can enjoy advanced building challenges. And you can get to enjoy new engineering skills.
Final thoughts
Before making a final decision with your kid's Lego technic set, you want to ensure that it works alongside their interest. For instance, if they enjoy helicopters, get the Lego technic race plane. If they are into race cars, you might want to get them the Lego Powered Up App-Controlled Top Gear Rally Car. Remember, some of these Lego technic sets are complicated to assemble. You want to choose a toy your kid can enjoy. And not find it too challenging and lose interest.