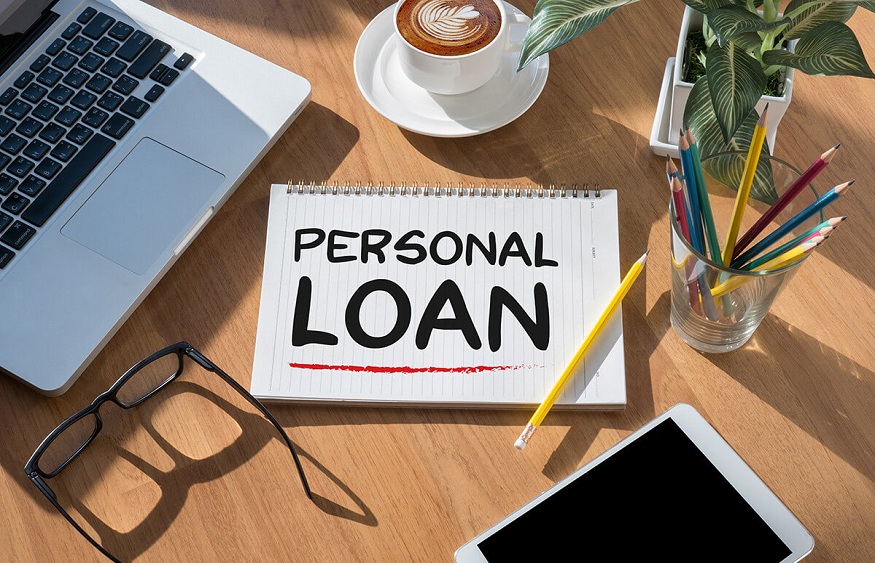 The Truth About Applying for a Personal Loan Without a Paycheck!
It is a myth that only salaried people who can show the pay slips have easy access to loans. Whether you are a professional, freelancer or businessmen, you can avail a personal loan without a paycheck with equal ease. All you need is a minimum income of Rs. 15,000 and submit your income certification, ITR or form 16 and bank account statements. If you meet these requirements, then you can easily apply for a personal loan through a personal loan app.
Loan apps are easy financing tools that are available online and can be accessed 24×7. These apps offer both small-ticket and big-ticket personal loans to meet all your financial obligations.
Read on to discover how to apply for a personal loan even if you don't have a paycheck.
What are the eligibility criteria for self-employed to get a personal loan?
Though both self-employed and salaried employees are eligible to avail a personal loan, the eligibility criteria differs for both. This is because salaried employees can provide salary slips and employment letter as a proof of their income. But self-employed individuals do not have these.
Given below are some of the common eligibility criteria for self-employed individuals–
You should be at least 22 years old.
Upon the calculation of the loan maturity your age should not be more than 65 years.
The minimum annual income should be around Rs 5 lakhs. You should make it a point to ask your lender about the eligible income. This varies from lender to lender and as per your location.
You have to submit proof of income. Self-employed professionals can submit form 16 or ITR, income certificates and bank account statements.
You must be in the current profession for at least 2 years.
What are the documents required to apply for a personal loan?
Apart from the eligibility criteria, you should know which documents are to be submitted while applying for a personal loan. Most financial institutions require the following documents along with the personal loan application form–
Identity proof (Voters ID, PAN, Driving license, Passport, etc.)
Address proof (Electric bills, water bills, telephone bills, ration card, municipal taxes receipts etc.)
Banks account statements forthe last 6 months
Qualification proof – documents of the highest qualification
Business proof – documents like a Certificate of Incorporation, Registration Certificate, proof of Business Existence etc.
Income proof – ITR of the last 2 years
How to improve eligibility for a personal loan without paycheck?
Whether you are a self-employed individual or a professional, you can improve your eligibility for a personal loan. Here are a few tips that will help you improve your personal loan eligibility –
When applying for a personal loan, make sure that you meet the eligibility criteria laid down by the lender. To ensure this you can do an online research – compare the available lenders and see if your profile matches their eligibility criteria. Go for lenders with minimum eligibility criteria.Personal loan apps usually have simplified eligibility rules.
Maintain a good credit score
Your credit score shows your creditworthiness. A high credit score is an indicator of good financial discipline. It shows that you have always been sincere about repaying your debts on time and you do not borrow beyond your capacity. This makes you a low-risk borrower and the lender feels more secure offering you a personal loan.
Your income shows your repayment capacity. The higher your income the better is your loan eligibility. So you should try to disclose all streams of income you have. If you have other or additional sources of income, apart from your main business and profession, then you should present the same to the potential lender. This would further improve your profile and the lender would offer you the loan at better terms.
It is a no-brainer that the more stable and established your business is, the higher are the chances of getting a personal loan. This is because an established business sees high stability of income. Thus, the borrower is more likely to make repayments on the loan on time.But a new business is vulenerable to volatile market dynamics. If it is a new business, make sure you have all the necessary income-related documents handy.
Debt-to-income ratio shows the amount of debt you are paying off against your monthly income. This shows how much residual income you have in hand that can be used to pay any future loan. A high debt-to-income ratio can adversely affect your eligibility profile.
Conclusion
Today, you can availing a personal loan even without a paycheck, but you must have your income documents in place. You must file your income tax returns, have an income certificate, must be able to show your bank statements and have a business balance sheet. If your accountsare in place, then you can easily apply for a personal loan through a conventional lender as well as through a  loan app.