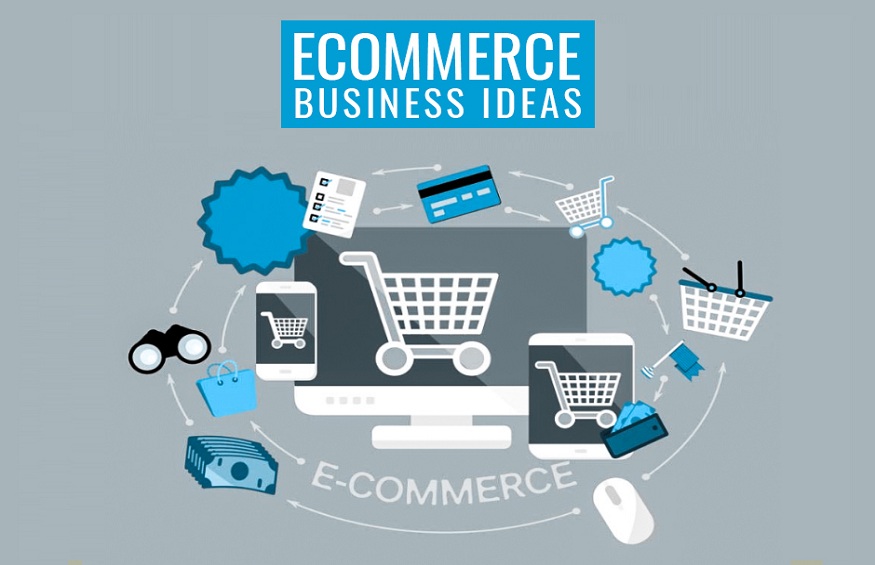 Top Business Ideas to Try for Ecommerce Entrepreneurs
We have no shortage of business ideas for eCommerce stores. Unique and profitable businesses pop up sprout from all over the world. With that, you'll want to know which ones are worth your time and which should be shunned. There are more than 1.92 billion people buying things online, which means any eCommerce store has the potential to make it big.
If you're wondering which eCommerce business idea makes sense, then this article will help. Having a clear understanding of the business that suits your style will give you the confidence before proceeding with a website creator tool or hiring a development team.
How can I build an online store?
Do-it-yourself (DIY) website creator tool has been around for a while now, and they are more powerful than ever. A business can have a functional website within a day. All you need is a domain name, web hosting, and the website creator itself – no code and design experience necessary. The most popular website builders don't need coding, design, and website building experience.
Ecommerce business ideas to consider:
More than providing you with a sizeable customer base, there are multiple reasons an eCommerce store benefits you. By 2024 alone, it is expected that 21.8% of all retail sales will come from eCommerce sales. Thisfigure shows that eCommerce will become a major player in the global commerce game.
Health and beauty products. The health and beauty industries offer one of the most profitable options in the eCommerce world. Currently, with different online business ideas, it remains profitable. This idea is great for young people that have nice eCommerce marketing skills. If you can communicate the benefits of the products you offer, the chances of success are high.
Second-hand products. People are okay with using second-hand products if the quality is in good condition. Simply start collecting those second-hand items, including clothes, electronics, jewelry, furniture, and showcasing them on your eCommerce website. Ensure that you're offering them at reasonable prices. Start by testing this idea locally before expanding your reach.
Smart home products. The Internet of Things (IoT) is the rage these days. People are deeply connected to their devices and use them in their daily lives. For example, coming home from work with the lights on and opening the garage door also signals the air conditioner to turn on. At the same time, automatically starting the smart speaker to play some relaxing music.
IoT enables a smart home. Despite its potential and how people love this technology, not many businesses are selling these devices online. This is one of the top online retailing business ideas to consider.
Online courses. There's no shortage of entrepreneurs and teachers that offer valuable knowledge to share. You can build online shops where they can create and sell courses. There's quite a bit of competition here, but the demand is still quite high. There are so manyniches, fields, and vocations that no one platform can service them all. This is your chance to offer people educational content.
There are plenty of eCommerce business ideas today, and many will be successful in the future – one of them can be yours. It is up to you to research and select which ones are worth your investment. If you're ready, your next step is to secure a domain name and then use a website creator tool or even hire web development firm to create your first website.