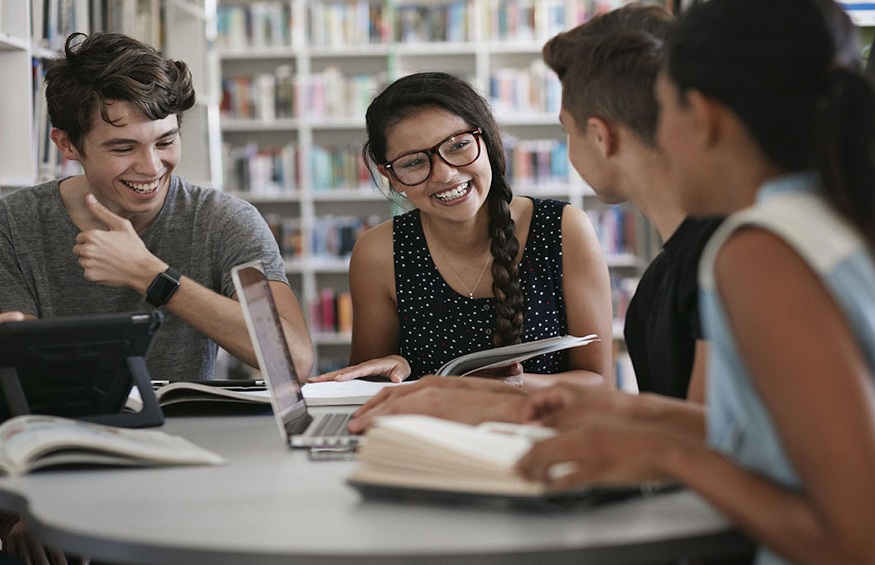 How Military Veterans Can Complete Their Online Degree With University of Phoenix
Leaving the military can be exciting but challenging as veterans face the transition to civilian life. Many have the opportunity to attend college either online or in person as part of their military benefits package. But facing other big decisions at the same time, such as where to live and what type of work to pursue, can make choosing a degree program even more daunting.
Why Veterans Should Take Advantage of Their Education Benefits
Brian Ishmael is the vice president of military and veteran affairs at University of Phoenix. He also oversees the University's partnerships with various government entities. Ishmael understands that pursuing post-secondary education after discharge from the military is not a viable option for all veterans. At the same time, he stresses how obtaining new knowledge and learning new skills can help veterans achieve greater success in a civilian career.
The military has a system of communication all its own that does not necessarily translate to private enterprise. As Ishmael describes, veterans who enroll at University of Phoenix undergo an important transition period to prepare them for typical business communication strategies and tactics they probably never encountered in the military.
Advantages and Challenges of Enrolling in an Online Education Program as a Veteran
Ishmael notes that the discipline veterans learn in the military serves them well in the classroom, even when those classes take place online. He described veterans as proven leaders who know how to work as part of a team and how to think and act quickly in any situation.
Another trait Ishmael has noticed about students who are veterans is their mission-driven personality. They push themselves hard toward all goals in life whether earning the next ranking in the military or the highest grade in a class.
Veterans also face challenges that students of traditional college age do not experience. Many work full-time jobs or are raising children in addition to completing their online coursework. Even so, Ishmael points out that these differences between students are not as apparent in an online education format. Veterans can feel like part of the group more quickly when learning online because they are not as conscious of the difference between them and their classmates.
Why Veterans Need a Transition Plan Between the Military and Higher Education
Veterans who know they want to enroll in an online degree or certificate program when they return home should establish a transition plan up to a year before their formal discharge. Active service members should consider how they can use the skills they developed in the military as the foundation for a new career.
The military does not use the word job; instead, they call it a military occupation specialty (MOS). Ishmael experienced this himself when he transitioned from military to civilian life. Once he got home, he wondered how to explain his experience as a 13 Bravo in the 101st Airborne Division. Ishamel eventually developed a way to describe and use the skills he acquired from artillery training and military experience for his new career with University of Phoenix.
Per Ishmael, veterans should assess the skills they lack as they compare to a job they would want to pursue once they are home. They should also spend time determining what they need to do to fill that skills gap. In some cases, they can learn everything they need in a certificate program or trade school while others would benefit from completing a four-year degree program.
Tuition assistance is generally available for active duty military personnel who start their education transition plan while still serving. One example is the post-9/11 GI Bill that provides funding for veterans to obtain job training or educational credentials. Veterans must have served active duty after September 10, 2001 and meet several other criteria for post-9/11 GI Bill eligibility.
Several other financial benefits exist to help veterans pursue a civilian education. The State Department of Veterans Affairs and the Veterans of Foreign Wars of the U.S. (VFW) are both organizations that offer resources for veterans to understand educational (and other) benefits available to them after discharge.
How Veterans Can Choose the Best Online School
Completing an educational program online offers maximum flexibility for veterans as they juggle other responsibilities. Before selecting a program or school, prospective students must make sure that any college credits they have already earned will transfer. Veterans will also want to ensure any new credits they earn will transfer to another school if they choose to continue their education.
Veterans who want to shorten their path to a degree can complete one or more prior learning assessments (PLA). A PLA gives students the opportunity to earn credits for previous work experience by writing an essay describing the experience.. Completing PLAs can save veteran students a significant amount of time and money.
About University of Phoenix
University of Phoenix offers certificate programs along with associate, bachelor's, master's and doctoral degree programs in an online format, making it an attractive option for veterans to start or complete their education. The University has 34 bachelor's degree programs with subjects ranging from project management to entrepreneurship. University of Phoenix is accredited by the Higher Learning Commission more info to visit: http://thearticlepost.com/